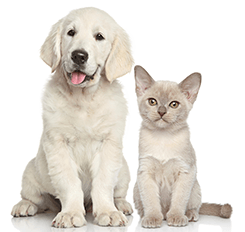 Pet Supplies, Vet Supplies, Kennel Supplies, Pet Meds
Lambert Vet Supply has provided pet supplies, vet supplies, and kennel supplies at lowest prices since 1994.
We offer low prices on quality pet supplies because we know you love your dog, cat, or horse and want every pet enthusiast or pet owner to have the opportunity to support optimum health for their pet.
Lambert Vet Supply believes in the value of expertise and knowledge in caring for your pets. We are proud to have pet experts in our professional customer service team and our pet blog -The Well Pet Post, is an additional resource containing a variety of pet health and pet behavior articles loaded with tips and information on providing pets and animals in your care with the highest standards of health and well-being.
Enjoy our one stop online shopping for pet supplies, pet health and wellness, veterinary medical supplies, pet medicine, and a broad selection of grooming supplies. We also have farm and kennel supplies for bio-security disease prevention and protection for your dog, cat, horses, and other farm animals. To help you stay organized, we also provide a downloadable printable PDF dog vaccination and cat vaccination health record. Online ordering is easy with convenient home delivery of pet supplies and pet medicine for your dog or cat. If you prefer to shop from a catalog, we also offer a digital catalog from which you can directly order all you dog, cat, and horse supplies, including farm and kennel supplies.