We're happy to offer our customers a flexible financing option powered by FuturePay.
Just select FuturePay when you check out so you can buy now and pay later.

Pay Over Time
Why pay upfront when you can buy now and pay later - without a credit card. With minimum payments as low as $25/month, you can pay over time or pay your tab in full - the choice is yours!

Apply When You Check Out
You can easily apply for an account when you check out. Simply add your items to the cart, fill out your information, and then choose to buy now and pay later with FuturePay.

No Hidden Fees
With FuturePay there is no complicated math or compounding interest rates to calculate. Our flat financing charge* makes it easy for you to know exactly how much it'll cost you to buy now and pay later.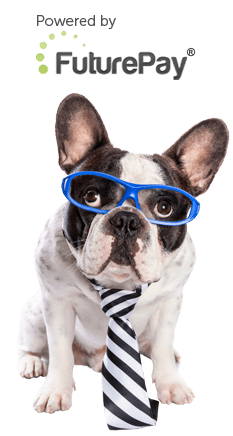 Please note: You must have an account with LambertVetSupply.com and be logged in your account in order to apply for FuturePay at checkout. Buy Now Pay Later powered by FuturePay is not available for orders placed over the phone or by mail. This includes orders containing special order and drop ship items.